The fourth season finale of The Handmaid's Tale left fans with the most gratifying moment of the series thus far: the brutal murder of Fred Waterford at the hands of June Osborn with the help of other former handmaids and some assistance from Commanders Nick Blaine and Joseph Lawrence. After we all celebrated Fred's fitting demise, we were left wondering: what happens to June next?
June faces consequences for killing Commander Waterford while struggling to redefine her identity and purpose. The widowed Serena attempts to raise her profile in Toronto as Gilead's influence creeps into Canada. Commander Lawrence works with Nick and Aunt Lydia as he tries to reform Gilead and rise in power. June, Luke and Moira fight Gilead from a distance as they continue their mission to save and reunite with Hannah.
While season four focused heavily on change and transition, season five is all about consequences. The fourth season gave fans what they had so desperately been hoping for: getting June out of Gilead. But we quickly saw that June reuniting with her best friend Moira, her husband Luke, and her youngest daughter Nichole did not immediately solve all her problems or heal her trauma. The season ended with the biggest catharsis to date: June murdering Fred Waterford in the woods of No Man's Land with her fellow former handmaids, just the way Aunt Lydia had them perform Salvagings in Gilead. I, like many fans, cheered and finally felt that a sense of justice was reached. But what the fifth season illustrates is that it is not that simple.
June's Consequences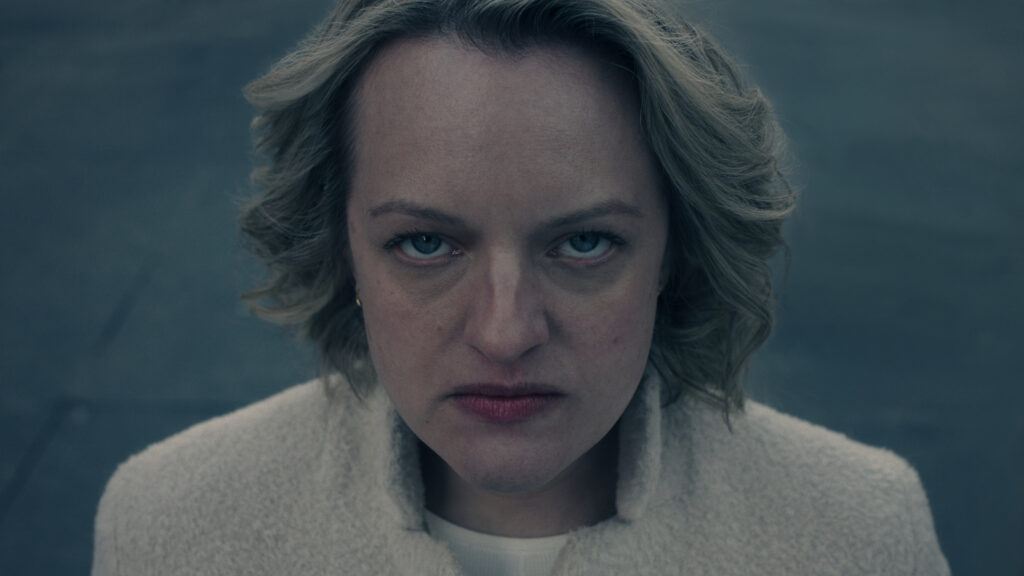 Many have criticized the show for the lack of consequences June Osborn faces for the harm she causes (whether directly or indirectly), particularly to BIPOC characters, and rightly so. It makes sense that June's aim is focused on her own family and quest for freedom; it is her "Tale" after all. But characters like Natalie, Sienna, Brianna, Frances, Omar, and others have died in some way or another because of June (even unintentionally) and she doesn't always face consequences. In season five, we finally begin to see characters point this out to her. So many minor characters have helped June to survive, find freedom in Canada, and achieve the ultimate revenge on Fred; but June does not always jump at the chance to do the same for others. It is a pleasant surprise to see the show finally address this criticism right off the bat in season five in a way that I think fans and critics will both appreciate.
One of the most important themes that immerges in season five is the focus on mental health and healing from trauma. June is obviously reeling from all the trauma she has experienced, and we finally get to see her deal with that in ways that feel true and honest. Many fans wondered why we did not see June going to any sort of therapy in season four once she was safe in Canada, clearly experiencing PTSD, or rather, c-PTSD. Showrunner Bruce Miller has stated that we simply did not see it on screen, but of course she has been in therapy. Season five remedies this criticism and we get to see what that actually looks like for someone like June. She is faced with the need to get her revenge on Gilead, but also with the ever-present goal of saving her oldest daughter, Hannah. But what we see is that these two driving forces are often at odds with one another, and June is forced to grapple with these two sides of herself, all while attempting to find a sense of normalcy in her life.
Serena Joy in Mourning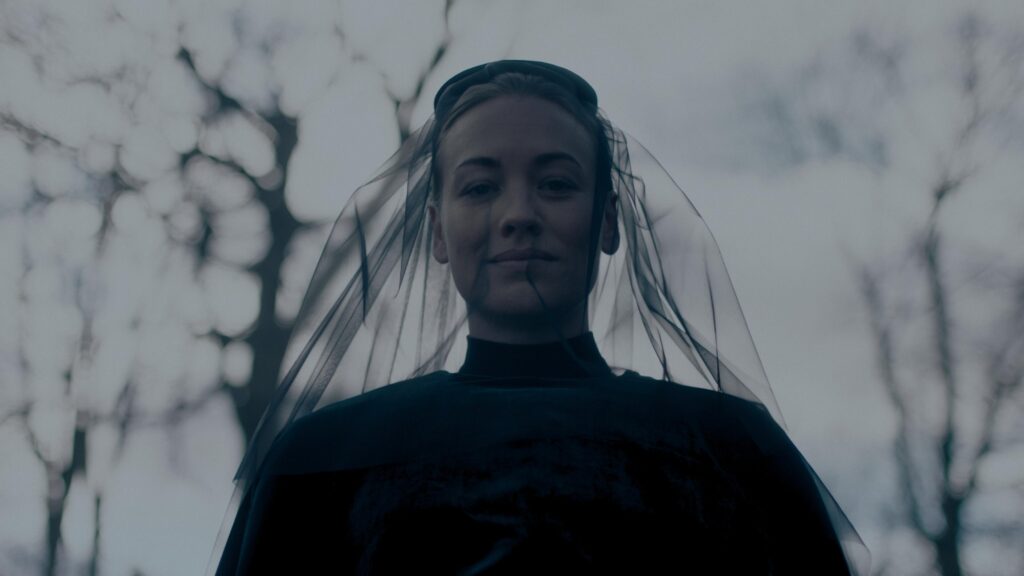 Much of the time in season five us also centered on Serena Joy's life and what it looks like after the murder of her husband, all while being pregnant with their son. She is in a bit of limbo, caught between Gilead, Canada, and what is left of the U.S. government, all while being in the custody of the ICC. Serena must face her past that has led her to where she finds herself in season five, all while grieving Fred's death. The show has always done a phenomenal job of illustrating the duality of Serena's character, and we really see that fleshed out this season. Yvonne Strahovski continues to deliver a powerhouse performance.
More Moira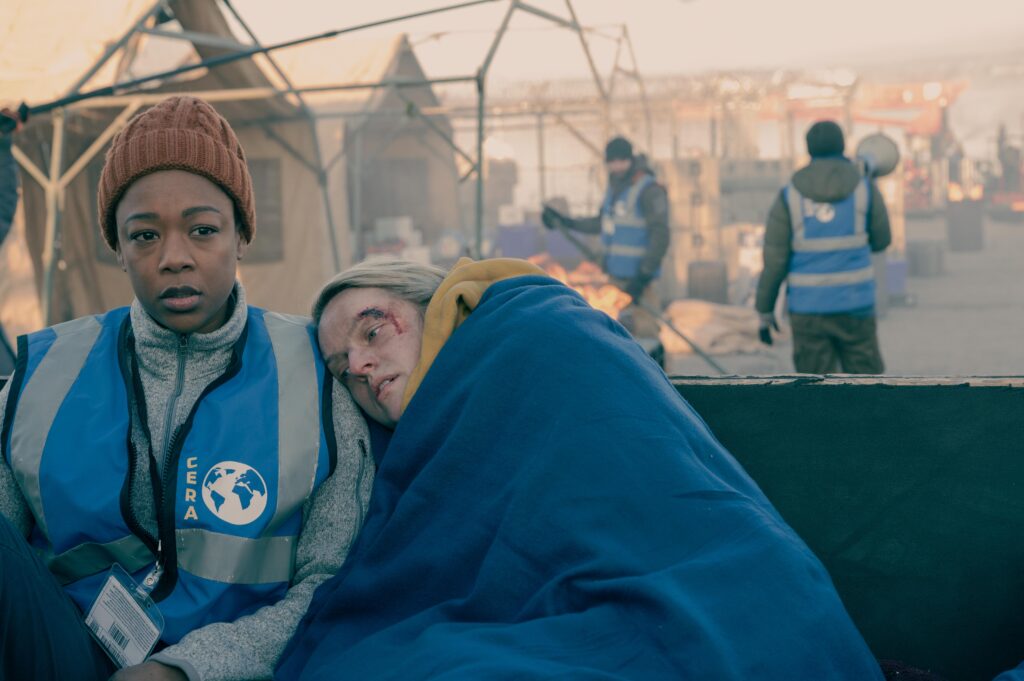 One character I wish had a more developed story line is Moira Strand. We saw quite a bit of her during the first two seasons, but her character has become more and more just a support for June. She made personal sacrifices to rescue June from Gilead and bring her to Canada. I would love to see the writers give her a more thorough and developed storyline. I love her character so much, and Samira Wiley plays her perfectly. In many ways, her story is as interesting if not more so than June's and she deserves to have that story told.
Lydia & Joseph's Alliance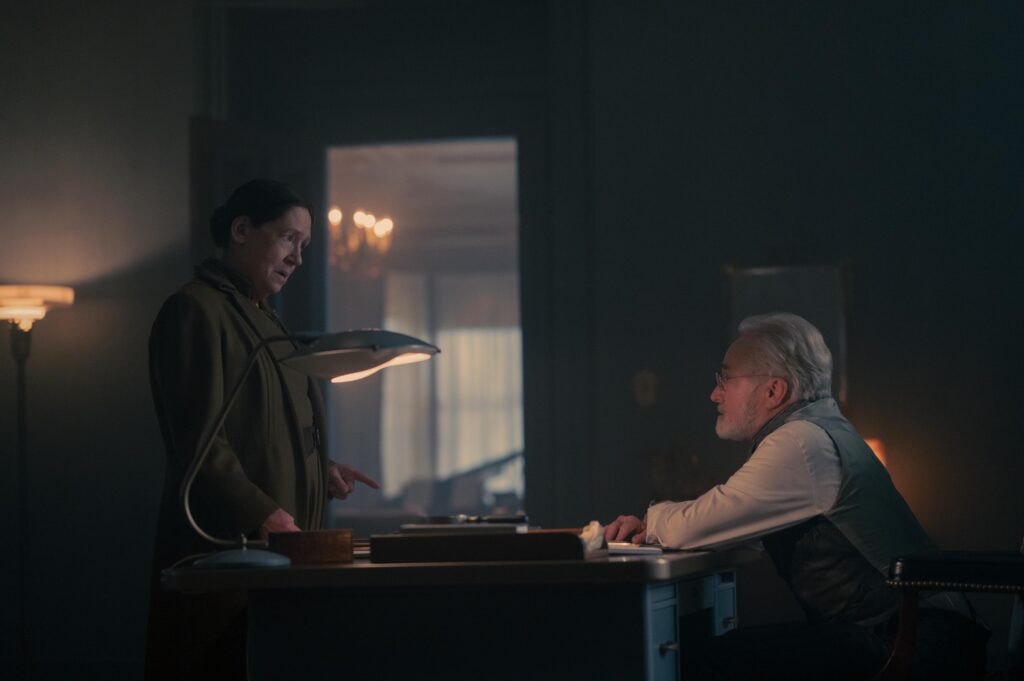 Another important character to pay attention to is the formidable Aunt Lydia. Last season saw Lydia losing some of her power amongst the Aunts after the loss of several handmaids. She worked to regain her seat at the table (quite literally; the shot of her at the dinner table with the other aunts in the formation of The Last Supper is incredible) while forming an unlikely alliance with Commander Lawrence. The two explicitly used one another's knowledge and thirst for power to move them up the ladder within the Gilead power structure. But in season five, both Aunt Lydia and Commander Lawrence are forced to reckon with their actions and the reality of their role in the formation of the theocratic regime.
Where is Emily?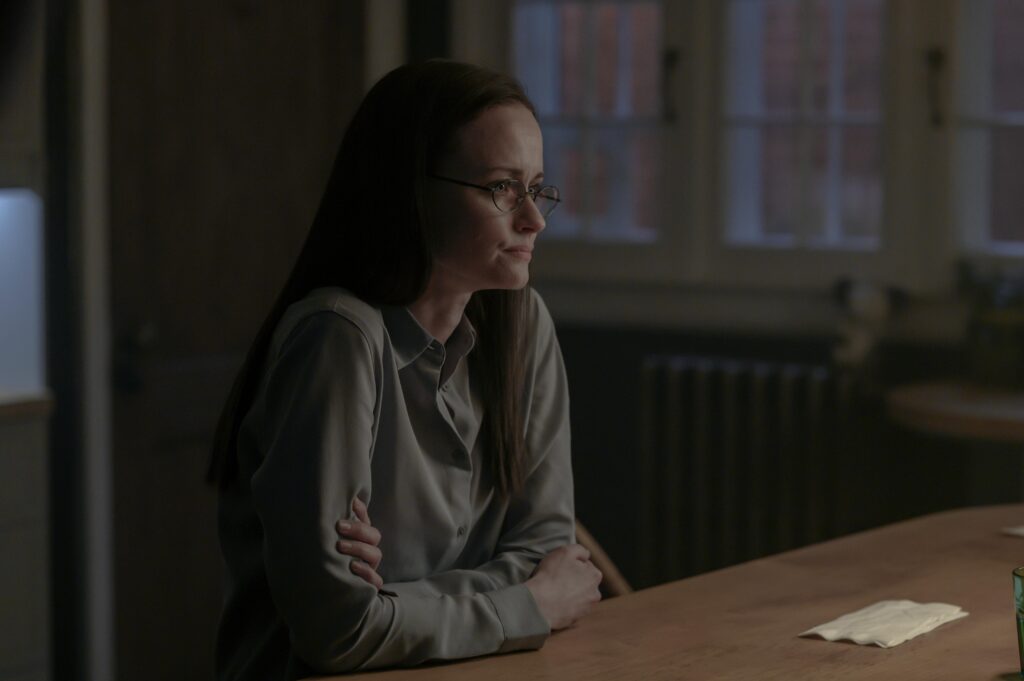 While most characters have returned in season five, notable absent is Alexis Bledel who plays Emily. Alexis made the decision to leave the show after the end of season four. In a statement earlier this year, she said, "After much thought, I felt I had to step away from The Handmaid's Tale at this time. I am forever grateful to Bruce Miller for writing such truthful and resonant scenes for Emily, and to Hulu, MGM, the cast and crew for their support." Season four saw Emily become re-radicalized which led her to being at June's side as they brutally murdered Fred in the woods. Emily was one of my favorite characters on the show and Alexis Bledel was an incredible addition to the cast. The storyline's reason for Emily's absence on the show is a gut punch but was a realistic and important story to tell. She will be missed, but characters are not known for longevity on a show based on a dystopian theocracy.
Luke & Nick

And finally, what of the two love interests in June's life? The fourth season finale left Luke reeling from finding June covered blood. Season five is about his response to June's actions. I absolutely loved the journey that Luke's character takes over the course of the first eight episodes of season five, and I cannot wait to see where he goes in the last two episodes. As for Nick, he delivered Fred to June in the woods to give her the opportunity for vengeance, but then what? Episode 409, Progress, showed Nick placing a wedding ring back on his left hand. Who is he married to? What does this mean in terms of the power he holds within the Commanders Council in the Gilead power structure? I am less interested in June's love life and who she is with and am more interested in the overall character arcs of Luke and Nick on their own. Season five delivers on this front!
Final Thoughts

The overall arc of season five was one that I never expected but absolutely loved. We learn more about the driving forces behind each of the main characters on the show. As always, the cinematography is exquisite. Adam Taylor's work on this score is absolutely phenomenal as always. Elisabeth Moss continues to direct this season, directing episodes 501 Morning, 502 Ballet, and the season finale 510. We also see fan favorite, Bradley Whitford directing his first episode this season! As always, showrunner Bruce Miller leads his writers' room in telling incredible stories. This season is fast paced, with incredible performances from the entire cast, and I cannot wait to see how it wraps up in the last two episodes.
Things to Pay Attention to While Watching Season Five
Ever-shifting power dynamics
The role mental health plays
Dynamics between Canada, Gilead, and U.S. refugees
What is the end game?
Season 5 Review Schedule
While this review of the season was spoiler free to give you a small taste of what to expect in season 5, know that my individual episode reviews/analyses will contain some spoilers. So please be warned! My goal is to have each episode's review posted on Wednesday mornings beginning September 14th through November 9th, coinciding with each of Hulu's episode drops. So, watch the new episode and then head back here to read my thoughts on each episode! I am so excited to discuss this season with all of you.
On a Personal Note
It is an absolute honor and privilege to be able to review a season of The Handmaid's Tale before its release. The fact that Hulu has entrusted me with screeners for review means more than I can properly express. The 1985 novel by Margaret Atwood has been my favorite book since I first read it at seventeen years old. It is one of the reasons I majored in English literature in college. When I learned Hulu was going to adapt the novel, I will admit that I was nervous. But from the first few minutes of the pilot episode, I was absolutely blown away by the care and artistry the cast and crew put into every scene. Over the course of five seasons, the show has gone in directions I never anticipated and has become meaningful to so many. I want to thank Hulu for allowing me this incredible review opportunity and taking a chance on this little blogger.