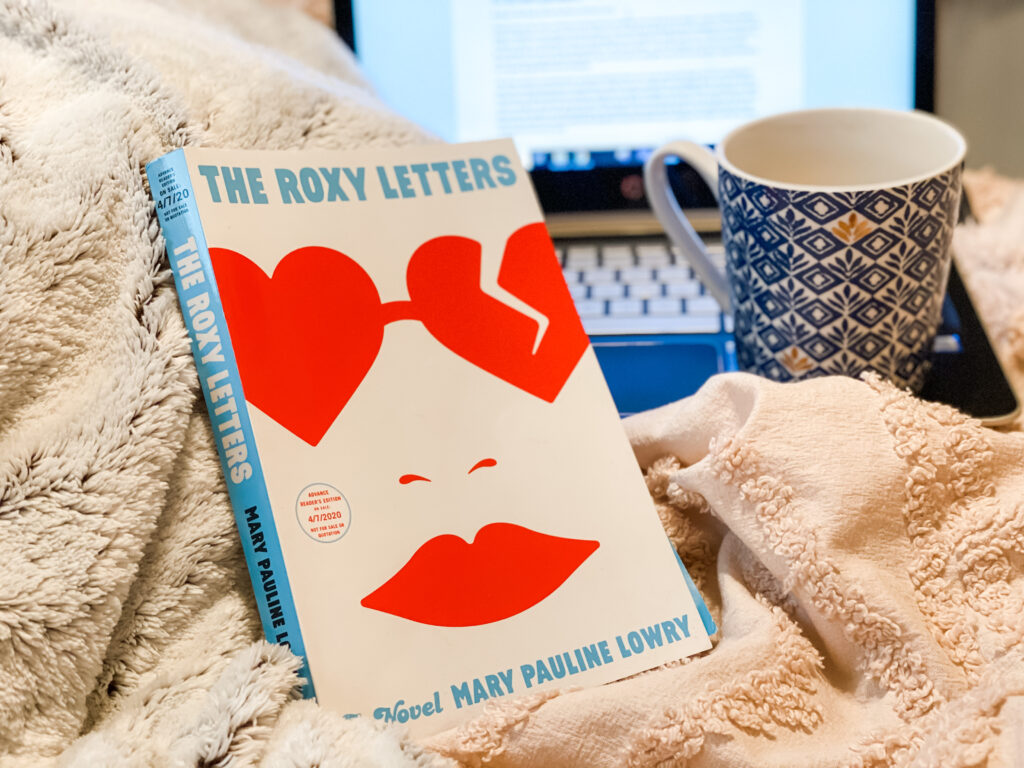 Thank you to the team at Simon & Schuster for sending me an advanced reader's copy of Mary Pauline Lowry's hilarious new novel, The Roxy Letters! I saw this book floating around Instagram a bit and I knew I had to read it. I received this book awhile ago but was waiting to read it because I had so may ARCs to get through that were being released before The Roxy Letters. I was SO happy when the time finally came for me to crack open this book! It came with some cute gifts, one that was pretty risqué that gave me a good laugh (DM me for photos!).
The Roxy Letters is structured as a series of letters from our main character Roxy, to her ex-boyfriend who has recently become her roommate in order for her to afford her mortgage. Roxy works at Whole Foods (the original location) in Austin, Texas for a terrible manager in the deli. She's a sometimes-vegan who is trying to revive her own love life. When Roxy finds out that Lulu Lemon is moving in to take over the previous location of a local business, she decides to do something about it. Throughout the novel, Roxy finds herself in several unfortunate situations that she hilariously navigates through, taking hit after hit that life throws her way.
I loved Roxy's wit and sense of humor. The format definitely took some getting used to. When I first started the book, I didn't think a book full of letters could be that sustainable but I grew to love it! I found her daily struggles of being a twenty-something trying to make it and be independent to be so relatable. I think many young women will connect with Roxy. I recommend this book for young women especially, and it is definitely for the mature reader as there is some adult content. I really enjoyed reading this book; it comes out on April 7th. You can pre-order using the link below!
Pre-order The Roxy Letters below! Out April 7th!
Life Meets Literature is a participant in the the Amazon Services LLC Associates Program, an affiliate advertising program designed to provide a means for sites to earn advertising fees by advertising and linking to Amazon.com