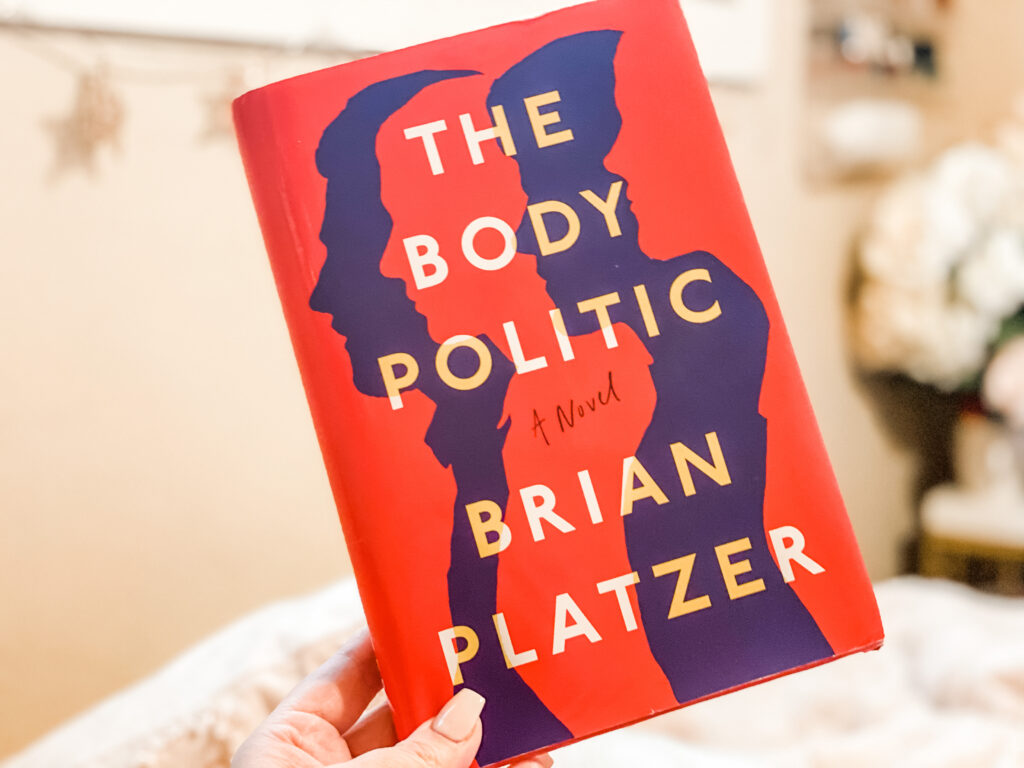 Review: The Body Politic by Brian Platzer
Thank you so much to the team at Atria Books for reaching out to me and inviting me to be a part of the Blogger Tour for The Body Politic by Brian Platzer. When I first read that this book focuses on four friends and the evolution of their lives and the world around them from the events of September 11, 2001 through the aftermath of the presidential election of 2016, I actually texted my three best friends and said "I think someone wrote a book about us!" All jokes aside, I was definitely intrigued right away. I was nine years old when the tragic events of 9/11 happened but I remember it so clearly. It had such a defining impact on my generation in our day to day lives and, obviously, on the world around us. The 2016 presidential election also had a profound influence on us and the majority of my generation. As we grew up, our lives went through dramatic changes and shifted in ways we never could have predicted, but so did this country and world.
Brian Platzer's newest novel somehow managed to distill that feeling in the telling of the lives of these four friends: Tess, David, Tazio, and Angelica. Tess, an actress in New York, is caring for her husband as he struggles to recover from an accident. Not only is their relationship suffering because of David's injury, but they are also struggling to overcome the effects of Tess's infidelity as they raise their two young sons. Their best friend Tazio, who had worked on Hillary Clinton's presidential campaign has disappeared and left his fiancé Angelica wondering what made him leave. As we learn more about each of the four main characters, we delve into their own personal traumas that they have experienced and how those events influence the people they have become and how they interact in the various relationships in their lives.
The emotional impact of this novel is so striking. Brian Platzer manages to make his readers truly feel that hopelessness that the characters experience. 2016 was a very difficult year for me on a personal level and I know that it was for many of my peers as well. I had to grow up a lot that year and I felt many similar feelings that the characters in this novel went through. One of the main themes of this book is that of trauma and the effects that it can have on memory and with PTSD. I've talked a little bit on my blog about my own PTSD and how that as manifested in my life.
I highly recommend this book for people in my generation, especially. So many themes are so relatable for us. A lot of the feelings that we experienced over the last twenty years were captured here through the events of the lives of Tess, David, Tazio, and Angelica. I found myself cheering, crying, and feeling all of their emotions right alongside them. The Body Politic came out on March 3rd so it is available now! Check out the link below to order your copy! Thank you again to the team at Atria Books for inviting to be a stop along this Blogger Tour!
Order your copy of The Body Politic using the link below!
Life Meets Literature is a participant in the the Amazon Services LLC Associates Program, an affiliate advertising program designed to provide a means for sites to earn advertising fees by advertising and linking to Amazon.com