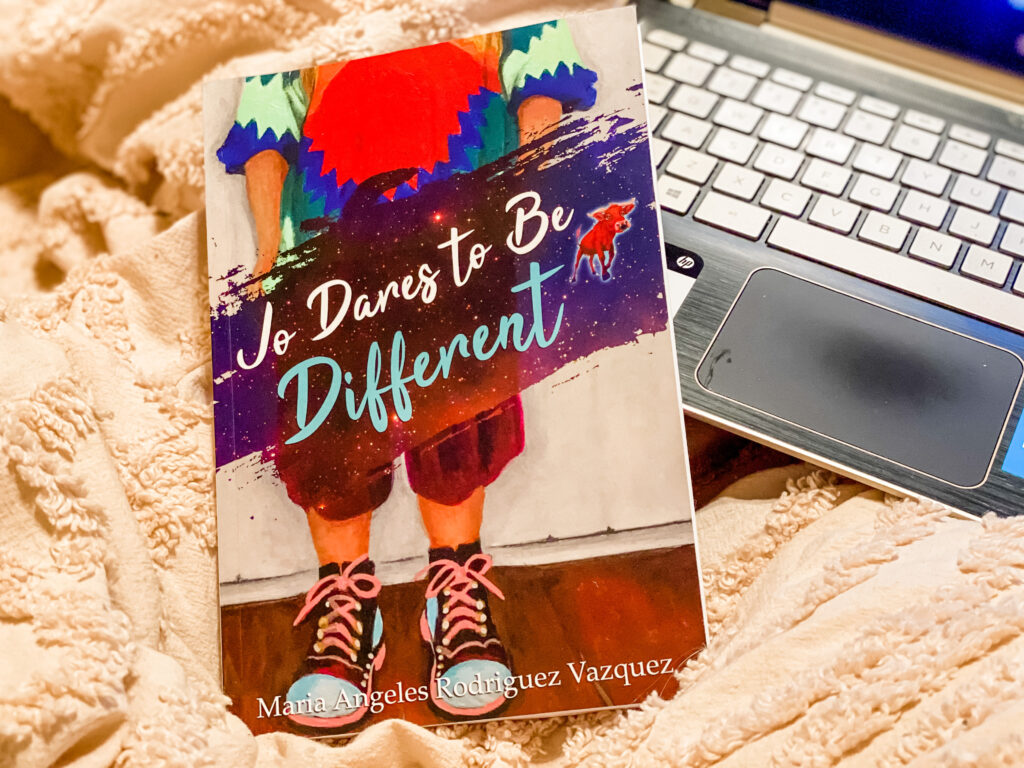 Thank you to Maria Angeles Rodriguez Vazquez, the author of Jo Dares to Be Different for sending me a copy of her book for review! As you may have noticed, I don't typically review children's or middle grade books, but when I read the synopsis, I knew this was one I wanted to check out! I'm the proud godmother of a smart, fierce 10-year-old girl and one thing that I've done since she was little is gift her books for Christmas, her birthday, or just because! I'm always on the hunt for great books for her and her sisters and brother. When Maria's team approached me about reviewing Jo Dares to Be Different, I was so excited to find a new book that's perfect for my goddaughter's age!
Jo is a young girl who had to leave her parents to go live with a host family in a different country. She knew it was not safe to stay in her hometown so she had to be brave. She arrived at the home of her host family, a farm. As Jo began to meet other children in town, she became increasingly aware that she appeared very different from everyone else. Her hair was short, she wore bright, colorful clothes, and carved wooden shoes. With some help from some unlikely new friends on the farm, Jo learns courage and teaches others to embrace their differences.
This was such a sweet book with a beautiful, universal message of embracing your authentic self. Not only does Jo learn about herself, but she teaches incredible life lessons to those around her. This book has such an important message for kids especially, but for adults too. I recommend this for 9–12-year-olds, depending on their reading level. It's about 145 pages long with some illustrations. For those of you parents who have kids in that age range who are home from school, this is a great book to order (link below) to keep your kids reading, learning, and engaged!
Order Jo Dares to be Different below!
Life Meets Literature is a participant in the the Amazon Services LLC Associates Program, an affiliate advertising program designed to provide a means for sites to earn advertising fees by advertising and linking to Amazon.com