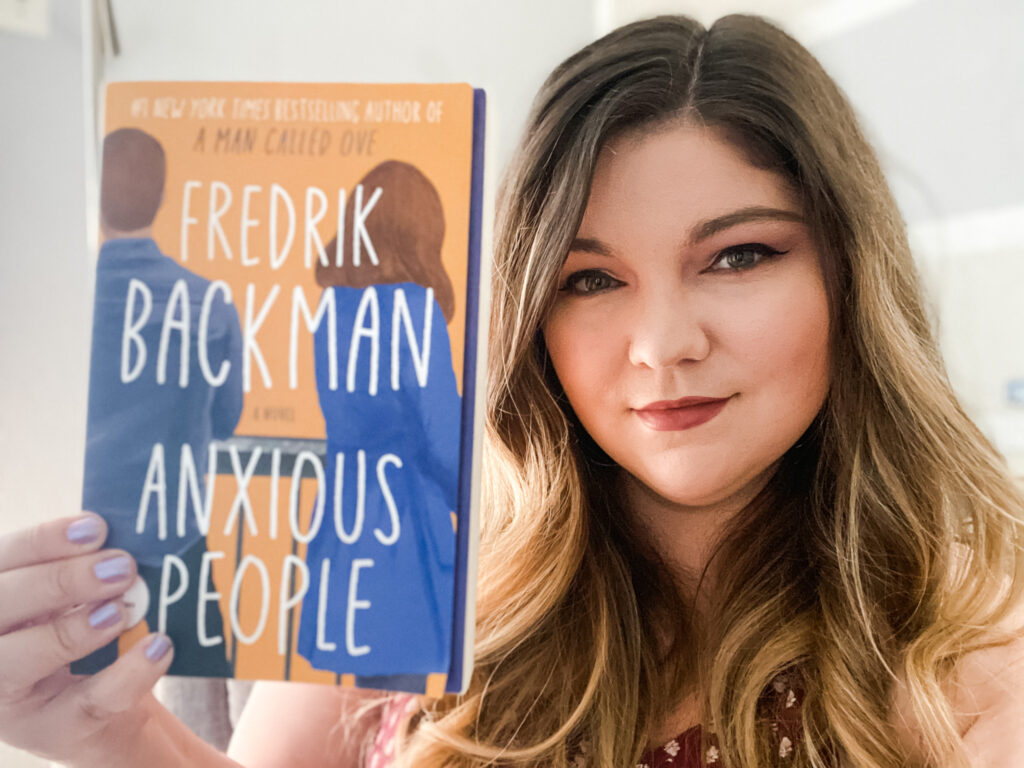 Since becoming a book blogger and "bookstagrammer", one author that I keep hearing about from fellow readers is Fredrik Backman. I have heard how beloved his books are and how amazing his writing is. One book that people keep recommending to me is A Man Called Ove, so I picked up a used copy from a local bookstore. And as many of you Backman fans know, he released his newest novel, Anxious People, on September 8th with Atria Books! They were kind enough to send me an advanced readers copy for review a few months ago, and I recently finished this highly anticipated novel.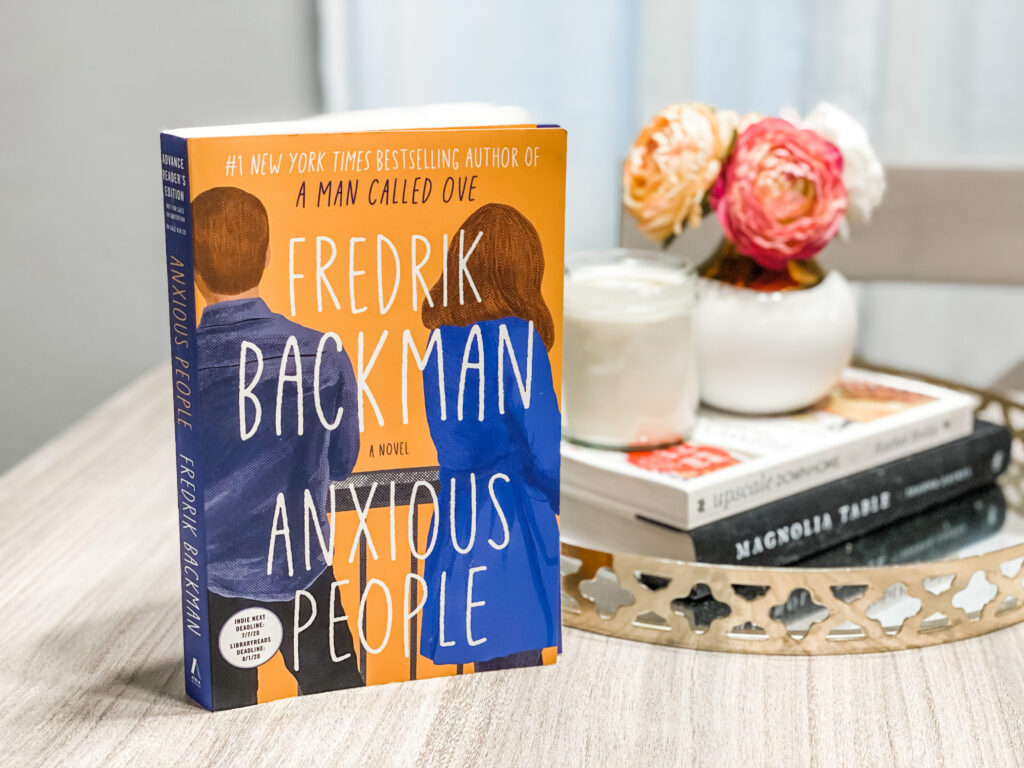 Anxious People is about a bank robbery. Well, not really. It's about a hostage situation. But also not really. As we learn about the backstory of the "bank robber" and what led to the events of the present day story, we learn about the connections of the eight strangers who find themselves taken hostage (but not really) and how they attempt to get out of their predicament. Through moments of heartache, comedy, and true human connection, we learn that others can help us discover profound truths about ourselves.
This novel was such a fun surprise for me and was not at all what I expected. I'd heard about the relatability of Backman's writing and the way that he gets to the heart of real experiences and truths that we all go through, but I had no idea how truly beautiful it would be to experience it for myself. Backman discusses the traumas that the characters have faced and how it leads to the events of the present day, while still maintaining some whit about it all.
The structure of the novel really played with the sense of time. It bounced around quite a bit to various points in time and to so many different character focuses. It made the entire book a slow reveal. This kept me guessing and on my toes the entire time. I love novels like this that are not told in a chronological order, but slowly reveal the important pieces of truth throughout. The topic of human connection really affected me, especially during this time where we aren't able to connect with others the way that we used to.
I now fully understand why so many people are fans of Backman's work and I now consider myself a proud member of that club! I can't wait to get to A Man Called Ove now, and I would love to hear what your favorite Fredrick Backman books are so I can find them next! I highly recommend Anxious People, especially right now.
Click HERE to order Anxious People from my favorite independent bookstore, Bookshop Santa Cruz!