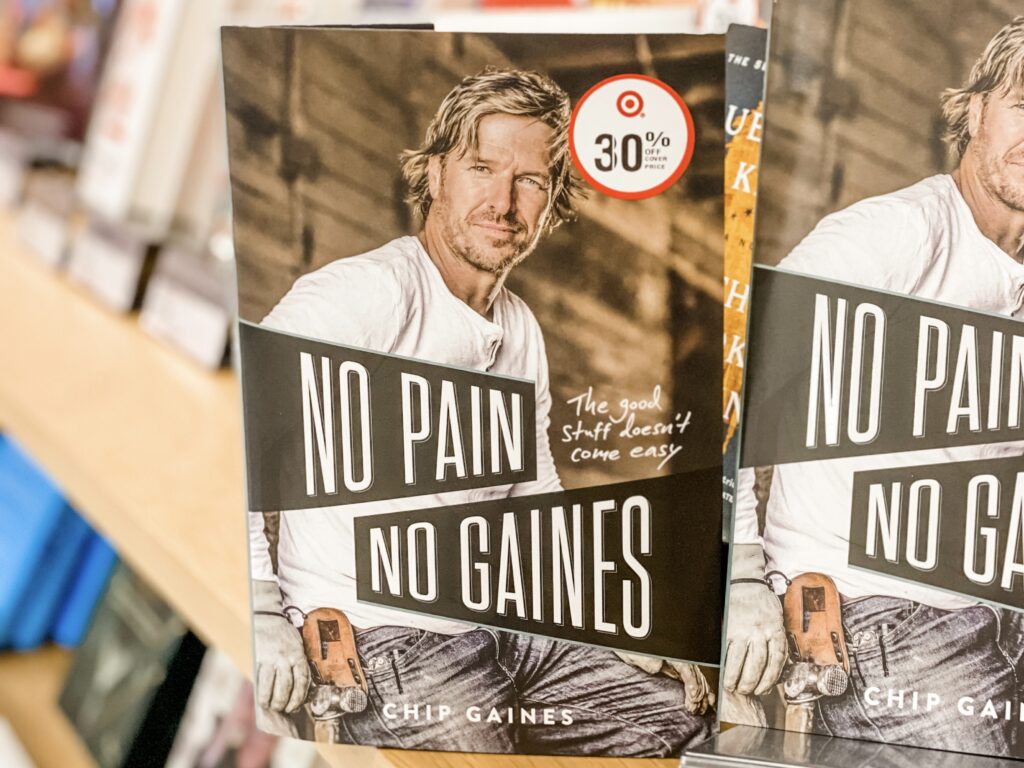 I can't be the only one that has found themselves watching hours of HGTV on a weekend, absolutely enthralled by home improvement and design shows! And if you're like me, you have to have stumbled upon the power couple that is Chip and Joanna Gaines of Fixer Upper fame! Their signature Texas farmhouse style is everywhere, and has even become a home goods line in Target! I am also a huge fan of Joanna's cookbook Magnolia Table. The three-cheese quiche is a huge hit every single time I've made it for friends and family. Well, now Chip and Joanna Gaines are embarking on a new journey of launching their very own television network called Magnolia Network!
Chip Gaines has learned a lot along the way of their business journey. In his newest non-fiction book No Pain, No Gaines he teaches all about how to build a network. And no, not as in our own television network, but a network of people that can support us in all aspects of our lives. As he says in the book, it's a book about building a network, not networking in the traditional sense. Over the course of the book, he discusses how important is to be in the company of people who will life you up. He takes us through so many lessons that he's learned over the course of his life that can be applicable to both business and relationships.
Listening to the audiobook was great because it made his story even more impactful. I was able to hear it in his own voice. He even had members of his family and "network" read stories throughout. I highly recommend the audio for this one! I'm always a fan of listening to the audio for non-fiction titles. I learned so much about Chip's background. I also loved hearing all the construction metaphors! Although he works in residential construction and I work in commercial/industrial construction, I was able to relate to a lot of what he discussed!
This was a quick read/listen that held so much valuable advice and amazing stories from Chip's life! It is not your traditional personal development/business book. While the lessons can definitely be applied to business, I think anyone will enjoy this!
Click HERE to purchase the audiobook of No Pain, No Gaines and click HERE to purchase the hard copy from Marcus Books in Oakland, CA! It's available everywhere now!