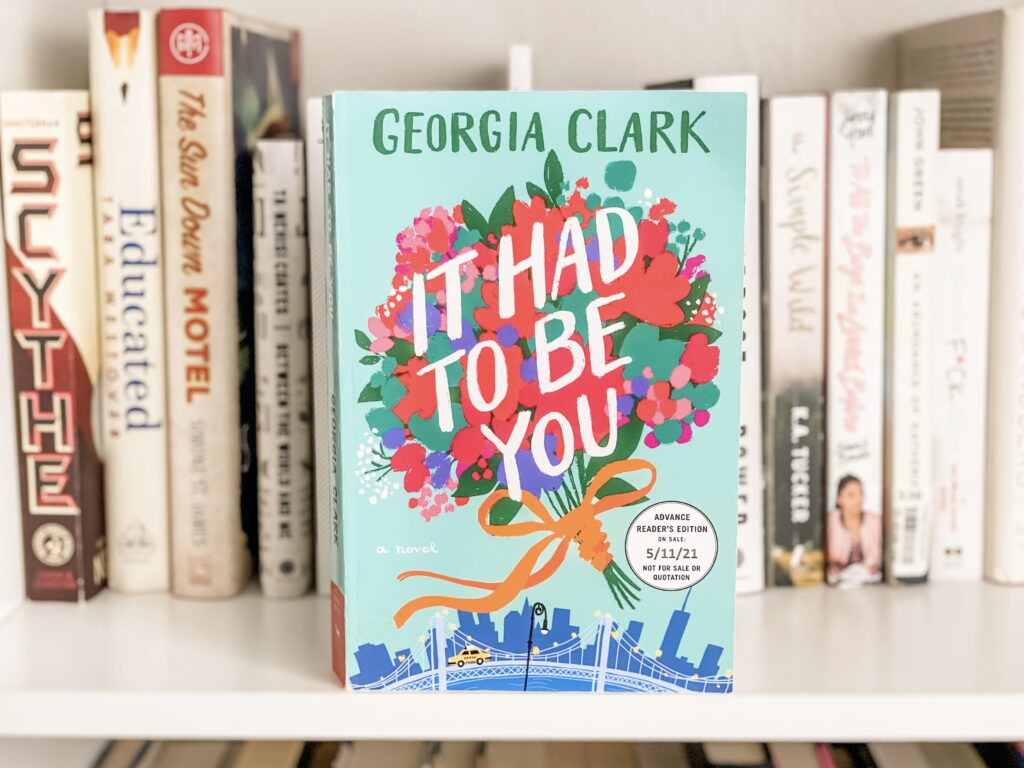 Sometimes, I am just in the mood to watch a good rom-com movie. When I was asked to be a part of the Blog Tour for Georgia Clark's novel, It Had to Be You, I read the synopsis and that's what it sounded like it would be: a decent rom-com. I did not expect to fall in love with all of the characters the way that I did. This is one of my favorite books of the year! Thank you to Atria Books for having me on the Blog Tour and sending this ARC of It Had to Be You, available everywhere this Tuesday, May 4th!
"For the past twenty years, Liv and Eliot Goldenhorn have run In Love in New York, Brooklyn's beloved wedding-planning business. When Eliot dies unexpectedly, he even more unexpectedly leaves half of the business to his younger, blonder girlfriend, Savannah. Liv and Savannah are not a match made in heaven, to say the least. But what starts as a personal and professional nightmare transforms into something even savvy, cynical Liv Goldenhorn couldn't begin to imagine.

It Had to Be You cleverly unites Liv, Savannah, and couples as diverse and unique as New York City itself, in a joyous Love-Actually-style braided narrative. The result is a smart, modern love story that truly speaks to our times. Second chances, secret romance, and steamy soul mates are front and center in this sexy, tender, and utterly charming rom-com."

It Had to Be You, Georgia Clark (Atria Books)
I get a bit nervous when I see that books follow a large number of main characters because sometimes, I find it difficult to keep track of everyone's stories and have a tough time connecting with each character. But Georgia Clark mastered the art of writing ten main characters. I can't believe how much I loved them all and how easy it was to keep up with everyone. They all felt like real people with their own flaws but still so loveable. I also appreciate how diverse the cast is and how real the book feels. I would love to see this book put to the big screen some day! If you're looking for an uplifting, yet still real love story, this is the one, you guys!
I definitely need to look into Georgia Clark's other books because I absolutely love her writing style. It contained so much depth but was still so easy to read. It was really a page-turner of a novel, the entire way through. You will not be able to put this one down!
Click HERE to pre-order It Had to Be You from Marcus Books in Oakland, CA! It will be available everywhere on Tuesday May 4th!