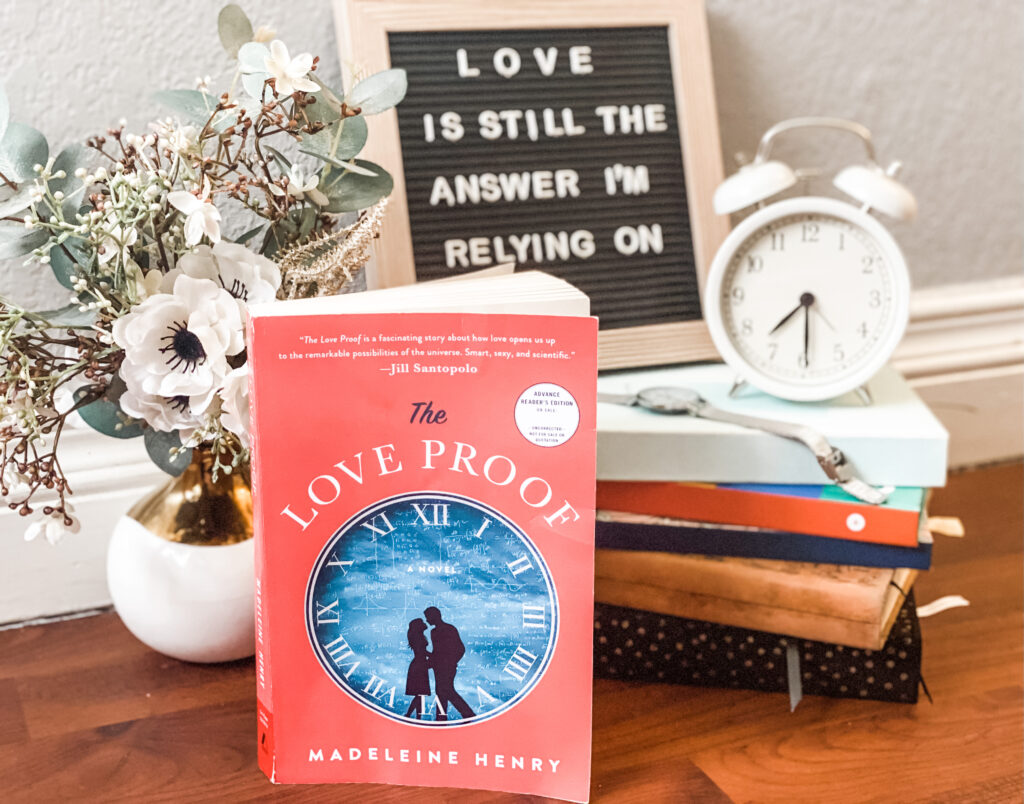 Today is my stop on this blog tour! This Tuesday, February 9th, The Love Proof by Madeleine Henry will be released from my good friends at Atria Books. As soon as I read the synopsis for this new novel, I was hooked. I will admit that I was slightly intimidated when I saw that physics plays a large role. Years ago, I took all of one physics class in college and it was astronomy. Even THAT was challenging for me! But this book was such a joy to read. I finished it so quickly and got absolutely absorbed into the lives of the two main characters. This is not your typical love story, and I'm so glad that it was one of my first reads of this new year!
Set on the campus of Yale University, we meet our two central characters: Sophie Jones and Jake Kristopher. Sophie, a physics prodigy, catches the eye of Jake upon their arrival to campus their freshman year. Although Sophie is intent on pursuing her love of physics while asking the big questions about the nature of time, she finds herself absolutely, head over heels, in love with Jake. Their connection is so strong that it brings up even bigger questions of life and the universe from her. Their love for one another is all consuming. A major change in her life forces her to rethink her path and the innerworkings of the universe, time, and love.
Some of the major themes of this novel are time, memory, and how we experience them. I was nervous that I would have a hard time understanding the physics elements in this book but it was written in the most relatable way. I learned a lot but I related so heavily to the themes that Sophie grappled with. The story humanized a prodigy and made her feel like someone I know. On a surface level, I love books that are set on university campuses. Maybe it's the book lover in me, or just nostalgia for the campus of my own alma mater, but I love reading about stories based in academia.
This book was not what I expected it to be, and I fell in love with the characters so quickly. It is not your typical romance novel, but I think romance readers will still love it. It had the feel of a classic novel set in modern day times, while spanning several decades. The story and themes that The Love Proof discusses were timeless and are things that we all grapple with at some point or another. You will definitely want to pick this one up!
Click HERE to pre-order The Love Proof from Bookshop Santa Cruz in Santa Cruz, CA! It will be available on Tuesday February 9, 2021!