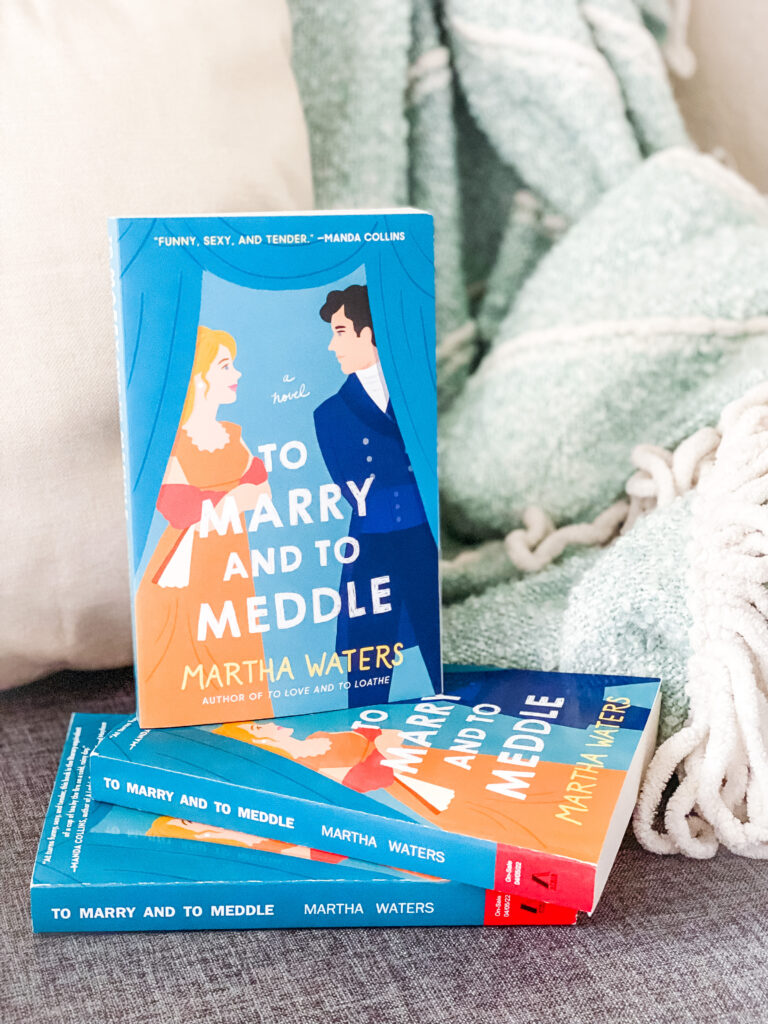 Many of us have been fully captivated by the Netflix/Shondaland regency romance phenomenon that is Bridgerton. Julia Quinn's series has taken the world by storm in its television adaptation. With the recent release of season 2, our love for the series has been reignited! If you're like me, you binge-watched it within the first few days of the episodes dropping and are dying for more! Well, while we wait for Shonda Rhimes and her insanely talented team to whip up season 3, we need some more swoon-worthy regency romance to hold us over.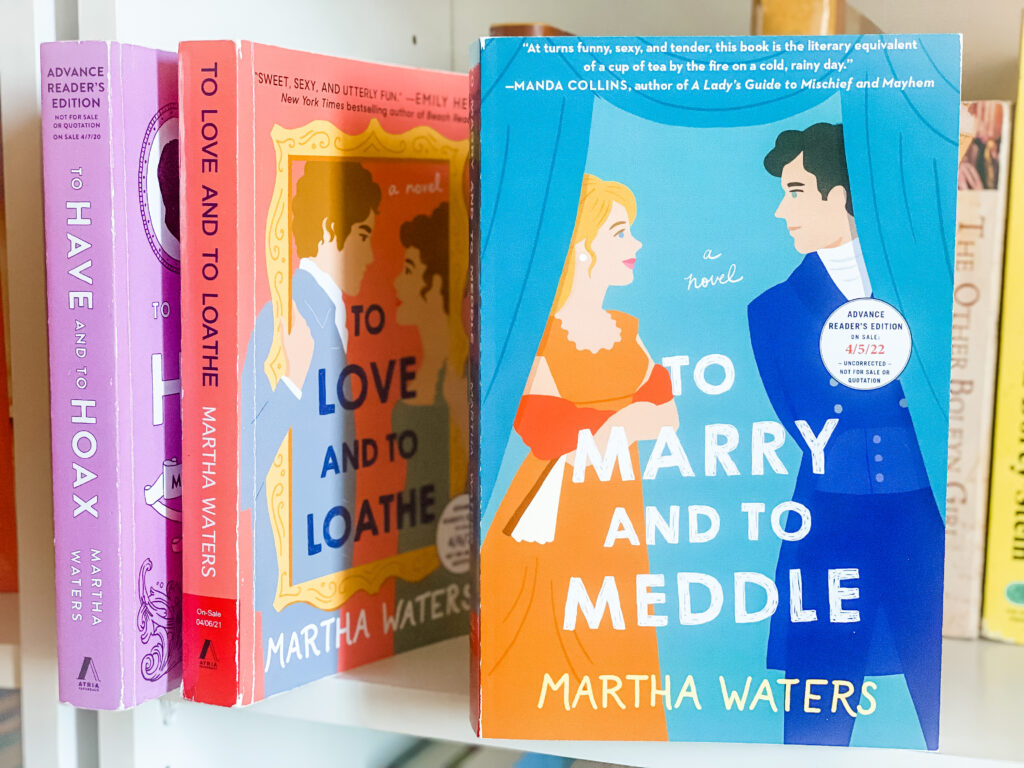 Enter Martha Waters with The Regency Vows series, published by Atria Books! I read the first novel To Have and to Hoax in 2020 and enjoyed it. Then last year, the second novel To Love and to Loathe was released, which I absolutely adored! And here we are, celebrating the publishing of book 3, To Marry and to Meddle! Ever since book one, I have been dying to get Emily and Julian's story and it is finally here! To Marry and to Meddle publishes on Tuesday April 5, 2022 from Atria Books!
"Lady Emily Turner has been a debutante for six seasons now and should have long settled into a suitable marriage. However, due to her father's large debts, her only suitor is the persistent and odious owner of her father's favorite gambling house. Meanwhile, Lord Julian Belfry, the second son of a marquess, has scandalized society as an actor and owner of a theater—the kind of establishment where men take their mistresses, but not their wives. When their lives intersect at a house party, Lord Julian hatches a plan to benefit them both.

With a marriage of convenience, Emily will use her society connections to promote the theater to a more respectable clientele and Julian will take her out from under the shadows of her father's unsavory associates. But they soon realize they have very different plans for their marriage—Julian wants Emily to remain a society wife, while Emily discovers an interest in the theater. But when a fleeing actress, murderous kitten, and meddlesome friends enter the fray, Emily and Julian will have to confront the fact that their marriage of convenience comes with rather inconvenient feelings."
This was such a sweet, joyful, and funny novel! Book one was funny, book two was extra steamy, and book three was sweet and steamy! I love musical theatre so much, so I loved the elements of The Belfry theater. We got to see our favorite characters from the first two books and some fun new characters too! My favorite aspect of this book was watching Emily learn to stand up for herself.
I've read all three books in The Regency Vows series now and To Marry and to Meddle is one of my favorites. I'm so glad we got Emily and Julian's story! This is a fantastic series and I highly recommend it!
Click HERE to pre-order To Marry and to Meddle from a Seat at the Table Books in Elk Grove, CA! It will be available everywhere on Tuesday April 5th!
Read my review of Book One in the series, To Have and to Hoax HERE!
Read my review of Book Two in the series, To Love and to Loathe HERE!