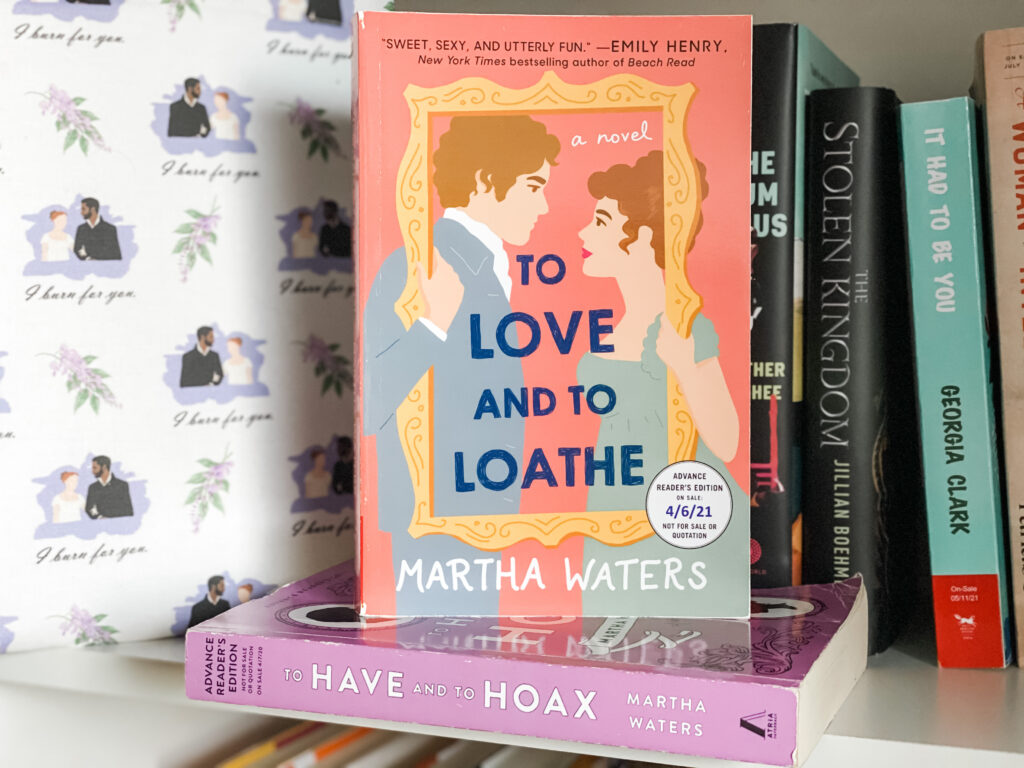 By now, the Netflix sensation that is Bridgerton has taken the world by storm. I am included in this; I binged the entire season in a weekend. The works of Julia Quinn brought to life by Shonda Rhimes and her team made me fall in love with regency-era romance. To be fair, I'm bound to love anything that comes out of Shondaland (die-hard Grey's fan here, remember?). And while I anxiously await the arrival of the first three books in Julia Quinn's series (The Duke & I, The Viscount Who Loved Me, and An Offer from a Gentleman) in my Once Upon a Book Club Special Edition Bridgerton Box, there is another author that I have quickly become a fan of. Last year, I read and reviewed To Have and to Hoax by Martha Waters (read my review here) and now, the amazing Martha Waters is BACK with a spin-off of the original novel! To Love and to Loathe will be available everywhere this Tuesday, April 6th, published by Atria Books!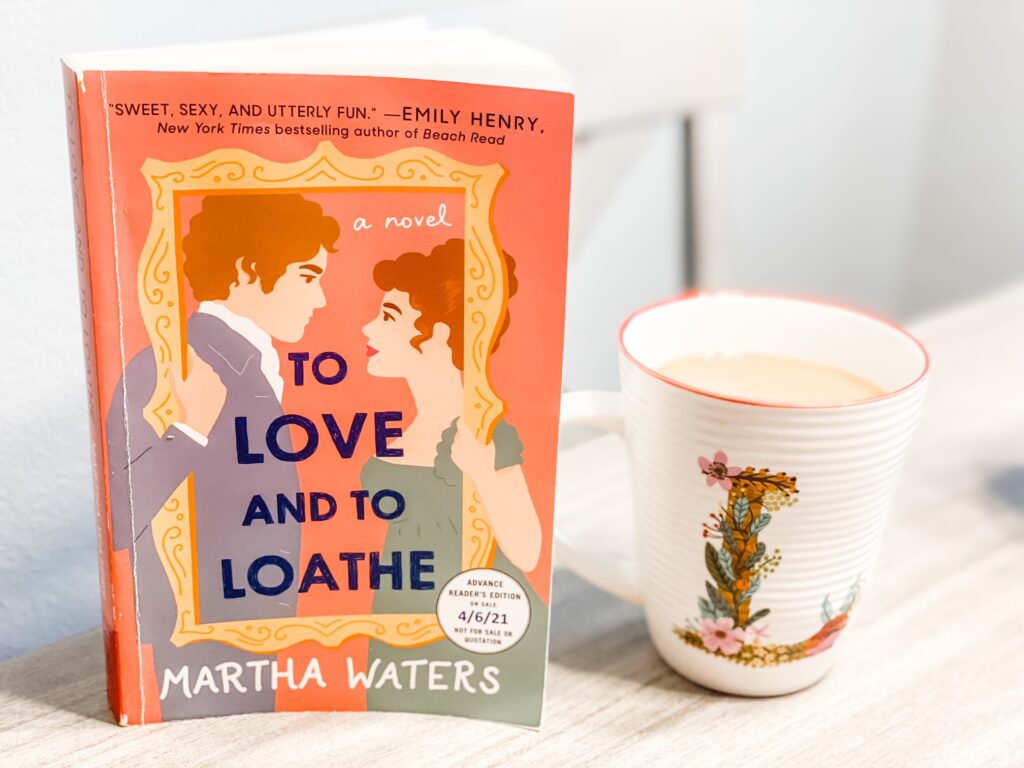 While To Have and to Hoax centered on the marriage of Lady Violet Grey and Lord James Audley and their shenanigans, Martha Waters' newest spin-off To Love and to Loathe follows the antics of Lady Diana Templeton and Jeremy, the Marquess of Willingham. Diana, one of Violet's best friends, is recently widowed but has re-entered society after her period of mourning. She has a long history of bickering and bantering with Jeremy, which is no secret to the society they live in. Jeremy's reputation is well known throughout the ton, and Diana decides to make a bet: Jeremy must be married within a year or he owes her one hundred pounds. But Jeremy later proposes another idea: to engage in a "friends with benefits" arrangement, temporarily. He has received less than stellar reviews from other romantic liaisons. So, his big idea is to enlist the help of Diana to help him improve his skills, so to speak. But can this relationship stay strictly casual?
I really loved the first novel, To Have and to Hoax, but I love this one even more. To Love and to Loathe was much faster paced and I love the banter between Diana and Jeremy. Diana's independence is so admirable and I related to her a lot throughout the novel. This is also the first regency-era novel I have ever read that discussed a same sex couple, so that was nice to see. While they were not the main focus of the novel, it was nice to see some more representation.
After reading To Love and to Loathe, I really hope that there is a third novel in this series centered on Emily's story. Emily is the best friend of Violet and Diana and I really hope to see how her story unfolds. We got to see more of her personality come out in this book. After reading the first two books, I'm now a Martha Waters fan! I love her comedic writing style. I did not expect to love historical romances as much as I do! If you love regency-era romances like Bridgerton or even contemporary romance novels, I think you are going to love this one! Thank you to my dear friends at Atria Books for having me along for the Blog Tour!
Click HERE to pre-order To Love and to Loathe from Marcus Books in Oakland, CA! It will be available everywhere on Tuesday April 6th!