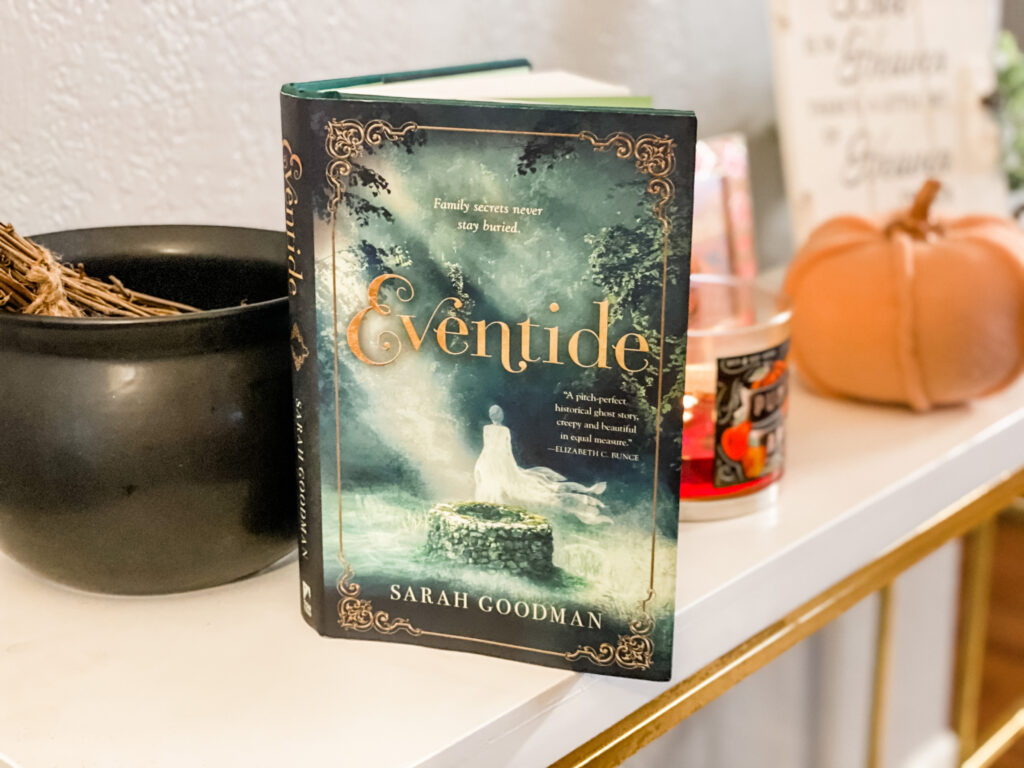 Review: Eventide by Sarah Goodman
It's that spooky time of year and there's nothing better than cozying up with an eerie ghost story. I tend not to read a lot of scary books but the story of this one grabbed my attention! Tor Teen was kind enough to send me a copy of Sarah Goodman's debut novel, Eventide! I've been loving YA novels lately and this one sounded perfect for the Halloween season. Just take a look at that gorgeously haunting cover! I expected this to be an interesting story but I did not expect to fall in love with it as much as I did. I wish the story could have gone on for another 300 pages, at least! I connected to the main character so much, and I love layered family mysteries.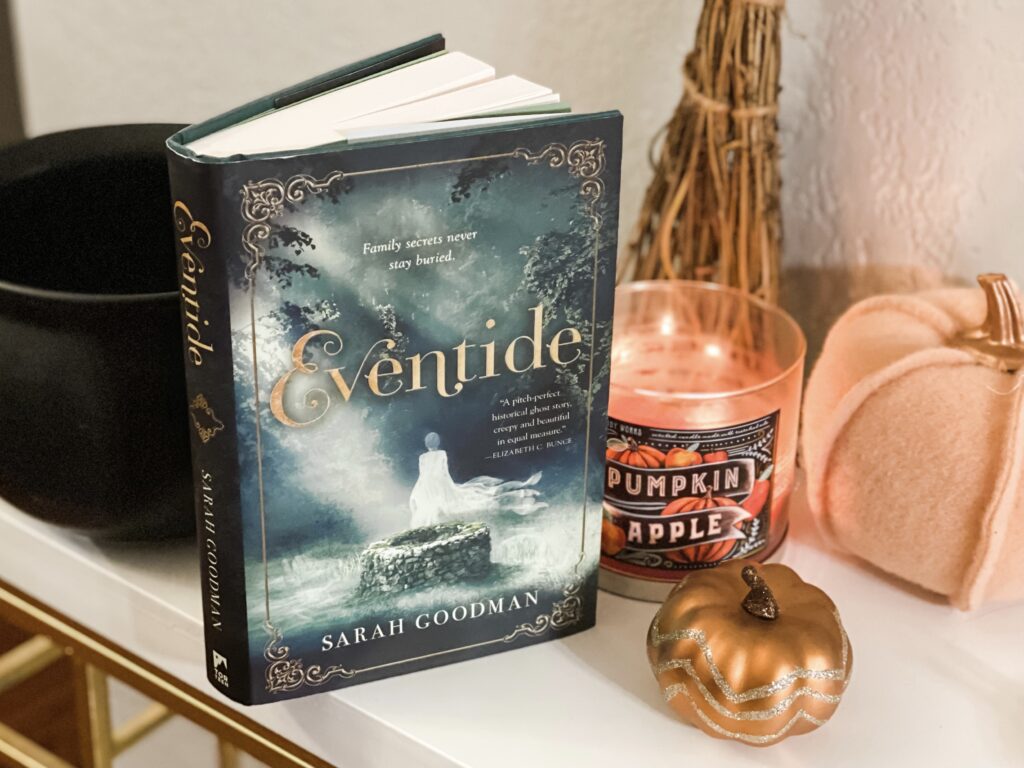 Eventide takes us to Wheeler, Arkansas in 1907. Verity and her younger sister, Lilah, have been sent by train from New York after the death of their mother and their father's descent into madness. The local schoolteacher adopts Lilah quickly, but Verity is forced to move in with a different family as a farmhand to try to stay close to her sister. Verity quickly gets the sense things are not normal in Wheeler. Aside from the locals' superstitions, the woods prove to be an eerie place, especially the old well deep into the forest. Verity has a frightening experience cutting through the woods only to be surrounded by fog and an unbearable chill. And is her mind playing tricks on her, or did she spot a figure in the woods that's not really there? As she tries to understand the mysteries of this small town, she begins to uncover her own parents' sinister past connections to Wheeler.
This book was such a surprise to me. I usually stay away from haunting novels but I truly loved this book. It's such a wonderful YA novel for anyone that loves a mysterious story. It was so festive to read close to Halloween but would be great year-round. There were so many layers to this mystery. At times, it felt like a loving story of sisterhood while other times, it made me feel downright spooked!
One major theme of this novel is that of sisterhood and family. I related a lot to Verity's character in a few ways. I also have a younger sister. We lost our mom too, although it was when we were in our early twenties. But Verity and I both share the desire to protect our younger sisters from anything we can. When you lose a parent, you cling to your sibling because while others can empathize, no one understands what you're going through like your sibling can. The themes of family and self-sacrifice really resonated with me. I also loved the mysterious nature of the novel. It felt like I uncovered a new layer to the mystery with every chapter. I was constantly questioning the other characters, which makes for a great, fast-paced read.
I can't recommend Eventide enough, especially at this time of year: spooky season! With this being Sarah Goodman's debut novel, I can't wait to see what she writes next.
Click HERE to order Eventide from Bookshop Santa Cruz in Santa Cruz, CA!