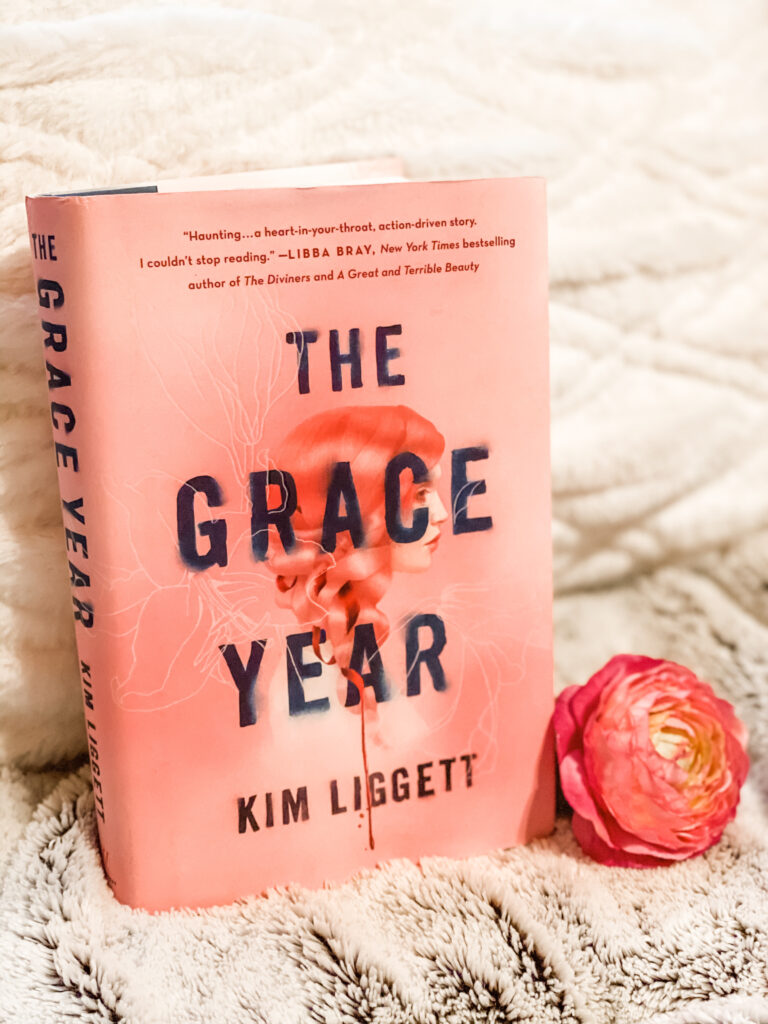 One of my all-time favorite genres is dystopian fiction. I've always been drawn to dystopian/apocalyptic novels. I totally sound like a broken record, but my favorite book of all time is The Handmaid's Tale and I am always on the hunt for similar books. A book that came out last year kept popping up as I was searching: The Grace Year by Kim Liggett. I've seen a few different people describe the book as a cross between The Handmaid's Tale and The Hunger Games which is the fastest way to get me to buy a book. I bought this one back in November of 2019 and have put it on my monthly TBR list every single month but had yet to read it until last week! Other books that were soon to be released were taking priority for me. But with everything going on right now, a lot of book release dates have been pushed back so my reading calendar has opened up to allow time for some backlist titles I've been dying to get to. This one was right at the top of my list!
The Grace Year centers on the story of 16-year-old Tierney James living in Garner County. She is approaching her Veiling Day, when the 16-year-old girls find out who has been chosen to be married off. Once they find out, the veiled and unveiled girls are sent out to live in the woods for a full year in the Grace Year encampment. It is said that they come into a sort of magic at this age and must use and get rid of it all before being allowed to return to the county. It is known that they don't all return alive, so the girls enter the woods fearful they may never return home or at the very least, will see and experience things beyond their worst imagination. Tierney longs for a life outside of the prescribed path of becoming a wife or being cast out to the outskirts or labor camps.
This is already my favorite book of 2020. I had a feeling that I would love it since it has been so raved about, but I didn't know that I would love it this much. The pace of this book never let up, which I loved. I tore through this book in a few days because it was so fast paced. A lot like The Handmaid's Tale, the descriptions of the physical experiences of the main character were so detailed and visceral that I felt the stress and fear right along side her. The major themes of this book are obviously gender roles and how young girls are brought up. Though our own society is not like that of the book in a literal sense, there are glaring overlaps. We too teach young girls how to act and to be jealous and competitive with one another. We are taught not to trust one another and are often pitted against each other.
The glimpses of female friendship and empowerment were my favorite sections of the book. The novel proved that this is how we challenge the dangerous patriarchal systems that confine and restrict us: by fighting for each other, rather than against one another. There are so many powerful lessons to be learned from The Grace Year about the beautiful yet difficult experience of being a woman. I cannot recommend this book enough!
Check out The Grace Year and the other books referenced in this post below!
Life Meets Literature is a participant in the the Amazon Services LLC Associates Program, an affiliate advertising program designed to provide a means for sites to earn advertising fees by advertising and linking to Amazon.com