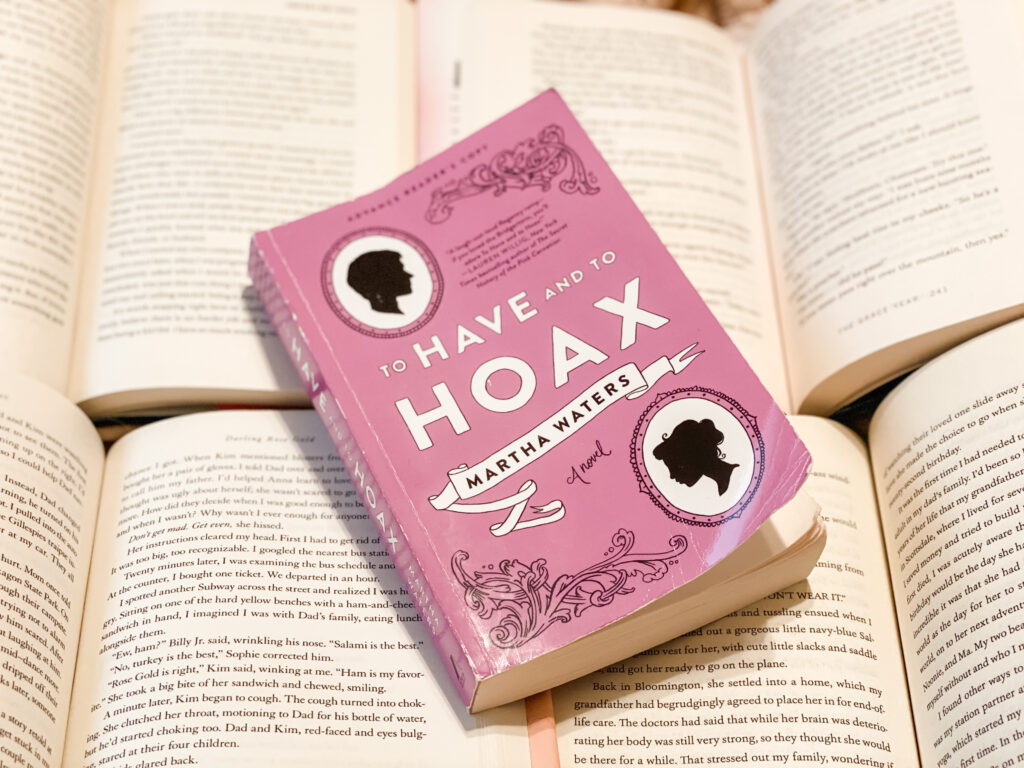 Review: To Have and to Hoax by Martha Waters
Thank you to the team at Atria Books for sending me an advanced copy of To Have and to Hoax by Martha Waters in exchange for an honest review. This adorable cover is honestly what caught my eye first, it's beautiful! And after reading the synopsis, I knew I was interested! I don't read a ton of romance novels and this one happens to be a historical rom-com, so it sounded like something outside of my normal reading material and like it would be a fun one!
To Have and to Hoax is a historical rom-com set in early 1800s England. Lady Violet Grey and Lord James Audley were married five years ago after meeting and falling madly in love. But for the last four years, the couple has been estranged after a fight that rocked their marriage to the core. When Violet receives word from her husband's friend that he has been injured, she rushes to find him. Upon discovering that he is perfectly fine, she becomes enraged that he did not tell her himself. In an effort to get revenge on James, Violet comes up with a supposedly "brilliant" plan.
This was such a fun and unexpected read. The first thing I noticed was how beautiful the prose was. There is something about getting lost in beautiful language. The actual plot of the novel is not super complicated but it was such a pleasurable read in the way that the writing style laid it all out. There was definitely a lot of humor and a little bit of steam throughout. I loved Violet's character. She was sassy, spunky, a bit immature at times, and always questioned tradition and propriety. Sometimes these qualities got her into a bit of trouble or caused problems, but it was so fun to see someone like her navigate this world of Regency England with all it's social customs and traditions.
I loved that the novel was told from both James and Violet's perspectives so that we understood each of their motives and how two people who live in the same house that are married can see events so differently. It's a great reminder to try to see things from someone else's perspective, especially your partner. The lessons that I took from this novel are that conflicts often stem from a misunderstanding or from miscommunications. Many of us are at home with partners right now and disagreements or conflicts are bound to come up. I think this is a fun read with some great lessons for us. There were times when I was frustrated with the characters' actions and there were times when it felt like it was taking me forever to read this for some reason. But overall, it was a fun escape from our current reality.
To Have and to Hoax published on April 7th and is available now!
Life Meets Literature is a participant in the the Amazon Services LLC Associates Program, an affiliate advertising program designed to provide a means for sites to earn advertising fees by advertising and linking to Amazon.com