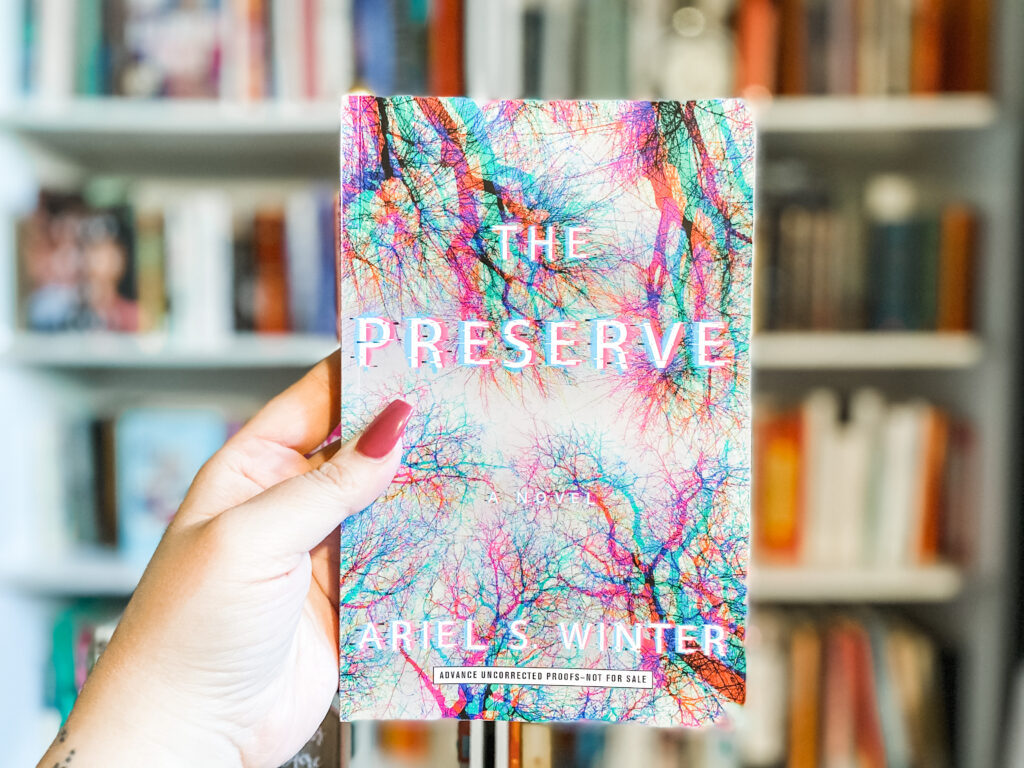 Review: The Preserve by Ariel S. Winter
If you have been following my blog for a while, you know that my absolute favorite genre is dystopian fiction. I am always on the hunt for new dystopian novels to check out, so I was stoked when Atria Books asked me to be a stop on the Blog Tour for Ariel S. Winter's new book, The Preserve! This book comes out Tuesday November 3, 2020 (Election Day! Have you voted yet??). Thank you to the team at Atria Books for sending me an advanced copy of this book in exchange for an honest review.
The Preserve takes place in the near future after a plague has made humans a minority. Technological advances have given rise to robots, complex AIs, that now rule. The robot run government gave the remaining humans designated sections of land to live on called the preserves. But the preserves have just had their first ever murder. Laughton, the chief of police in the SoCar preserve, is leading the case but is caught between complicated systems and jurisdictions while he attempts to find out who killed the victim. Drug-like programs, called sims, have turned up in connection to the victim, further complicating the case. As opposing government agencies collide, Laughton finds that he is not only solving a murder, but is attempting to save the preserve from collapse and invasion of the robot ruled government.
Upon finishing this book, I found that it was not at all what I expected when I picked it up. I am always excited to dive into dystopian novels. I love the slow, well thought out world building that they typically begin with. Along with English, I also majored in sociology in college so I am always fascinated by the social forces that create a world that is so different from the one we know today. Unfortunately, The Preserve did not have the type of world building that I've come to love and expect from dystopian fiction.
This book read more as a murder mystery with the presence of AIs than it did a dystopian novel. While it was definitely not my favorite book I've read this year, I think fans of crime mysteries will enjoy this. If you love science fiction, you will also enjoy this one. They just are not my cups of tea. However, there were some wonderful themes that emerged through out the story that I really enjoyed. The main character had to grapple with some heavy existential questions about what life is for and what he's fighting for in this world. If humans are the minority, what does that mean for the future of humanity? I enjoyed grappling with these questions along with the characters.
Click HERE to pre-order The Preserve from Bookshop Santa Cruz in Santa Cruz, CA! It will be available on Tuesday November 3, 2020