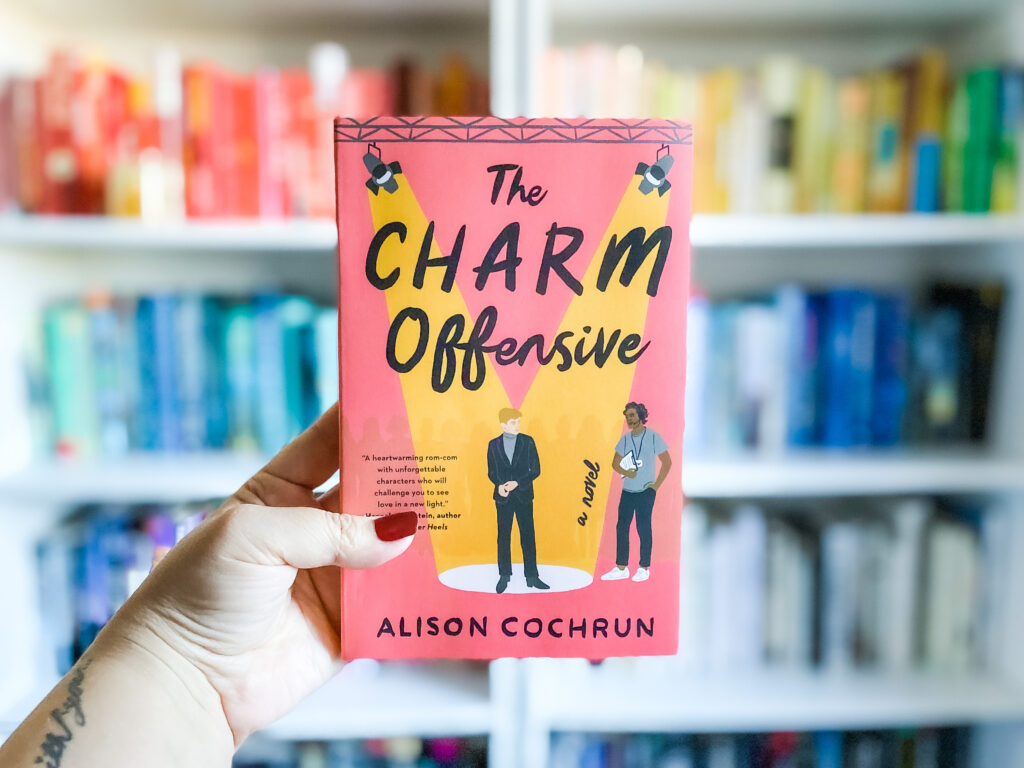 Reality dating tv shows have just never really been my jam. So many of my friends and sorority sisters look forward to watching The Bachelor or the Bachelorette every Monday night, but I just never really got the appeal, to be honest. So, when I heard about the premise of The Charm Offensive by Alison Cochrun, I'll admit that I was skeptical. But it turned out to be my favorite book that I read in the month of August! And that is high praise, because I managed to read a total of 15 books in August, with five of them being 5 star reads for me! So, thank you to my friends at Atria Books for asking me to be a part of the blog tour as we celebrate the release of The Charm Offensive this Tuesday September 7th! I know you guys are going to fall in love with this one!
"Dev Deshpande has always believed in fairy tales. So, it's no wonder then that he's spent his career crafting them on the long-running reality dating show Ever After. As the most successful producer in the franchise's history, Dev always scripts the perfect love story for his contestants, even as his own love life crashes and burns. But then the show casts disgraced tech wunderkind Charlie Winshaw as its star.

Charlie is far from the romantic Prince Charming Ever After expects. He doesn't believe in true love, and only agreed to the show as a last-ditch effort to rehabilitate his image. In front of the cameras, he's a stiff, anxious mess with no idea how to date twenty women on national television. Behind the scenes, he's cold, awkward, and emotionally closed-off.

As Dev fights to get Charlie to connect with the contestants on a whirlwind, worldwide tour, they begin to open up to each other, and Charlie realizes he has better chemistry with Dev than with any of his female co-stars. But even reality TV has a script, and in order to find to happily ever after, they'll have to reconsider whose love story gets told."

The Charm Offensive, Alison Cochrun (Atria Books)
This is hands down one of the best romances that I've read this year! I love everything about this novel. I love how much asexual representation was shown in the novel, and even learned about the different forms that asexuality can take.
What struck me most was the focus on mental health and neurodiversity. The characters felt real and I connected to them so quickly. Very often, we see mental health discussed in novels as almost an afterthought. But in The Charm Offensive, we really got to see up close how Charlie and Dev navigate the world and how their mental health issues affect their relationships with others, both in romantic and platonic relationships.
This book was so thoughtfully written with plenty of heart and humor. I cannot wait to see what Alison Cochrun writes next!
Click HERE to pre-order The Charm Offensive from a Seat at the Table Books in Elk Grove, CA! It will be available everywhere on Tuesday September 7th!